Investing in the Business of Medicine
Becoming a physician is a lengthy process, including completing a four-year undergraduate program and four years in medical school, followed by three to seven years in a residency program. Once finishing those steps, though, he or she is never done with continuous education and learning more about being an M.D.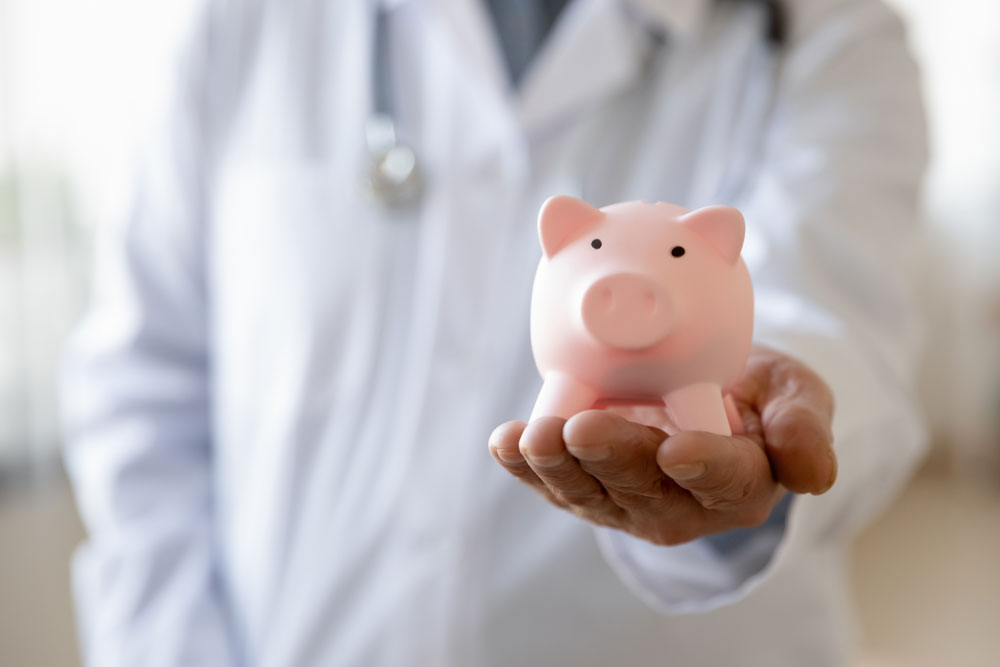 Physicians are continually bolstering their education, whether it be through patient care or studying new medical research. Unfortunately, a sizable number of graduating doctors previously got little to no training in medical school about the "business of medicine." Basically, this term refers to the financial and operational side of healthcare. Think medical billing and coding, relative value units (RVUs), payment models and employment contracts.
As more doctors deal with high stress and even higher student debt, however, there's been a shift toward ensuring medical students and residents procure training in what the American Medical Association (AMA) calls "healthcare economics." This includes topics such ascost-effective use of services, practice management and risk management, modes of practice and quality assurance and strives to ensure "young doctors can effectively navigate a rapidly changing payment system."
The American Osteopathic Association (AOA) recommends five things every physician can do to better understand the business of medicine:
Get involved by joining a committee in your hospital.
Make connections, and don't be afraid to ask questions.
Consider an advanced degree and/or a certificate (i.e. master of health administration).
Brush up on coding and billing procedures.
Educate yourself.
Practical Knowledge for Practicing Physicians
The suggestions offered by the AOA offer practical advice for medical students, residents and practicing physicians. For this blog, though, we're delving deeper into some specific areas for doctors interesting in learning more about the business of medicine, including physician payment models, basic coding rules and regulations and compensation.
Physician Payment Models
Codes encompass a major part of how many doctors get paid by their employer(s). A key facet of codes in physician payment models is the resource-based relative value scale (RBRVS). Essentially, the RBRVS breaks down the total cost of providing a particular physician service into three components. These elements are expressed in RVUs, which account for on average the cost of each service.
As we discussed in a previous blog[HM1] , work RVUs represent about 50.9 percent of the total RVUs for each service, practice expense RVUs represent about 44.8 percent and the expense relative values of professional liability insurance (malpractice) RVUs amount to approximately 4.3 percent of the physician fee schedule payment. To convert an RVU fee schedule into dollars, the total RVU of a given service is multiplied by a conversion factor, which for CY 2020 is $36.09.
Coding Rules and Regulations
The World Health Organization (WHO) created the International Classification of Diseases, a diagnostic tool utilized globally for epidemiology, health management and clinical purposes. All codes in ICD-10, the tenth revision of ICD, have full descriptions. In 2020, there are a total of 72,184 codes, with 490 new ones planned for 2021.
Although coding rules initially appear complex, they can be mastered with practice, and they offer a useful tool for physicians who want to "self-audit" their work, especially for compensation purposes. The goal of coding is to achieve efficient documentation and, more importantly, patient care.
How a patient is classified is another crucial part of correct coding. There are specific rules for whether someone is categorized as a new or returning patient. A new patient is one who hasn't received professional services from you or a member of your group in any location (e.g. hospital) in the past three years. For example, an established patient that has not been seen by you 2015 would be considered a new patient. Conversely, a returning patient is one to whom you or another physician in your group have provided services, including inpatient hospital consultations.
A few points to remember in patient classification include:
The location or type of the service does not matter.
Your group is defined as those physicians with the same Medicare billing group identification in the same specialty.
If you're billing a patient who hasn't been seen before or was seen more than three years ago, you must fulfill new patient documentation guidelines.
Compensation
Physician salaries vary widely depending on geographic location, specialty and years of experience. It's up to you as a doctor to convince your prospective employer that you'll be sufficiently productive and cost-efficient to justify your desired level of compensation. Plus, it's essential that you understand the compensation formula your employer will use to calculate your salary and incentive pay.
Because payment based solely on salary is unusual beyond a physician's first year of employment, the methodology and variables for calculating incentive payments usually determine the attractiveness of the offer. Most incentives tied to productivity often are defined in terms of RVUs, charges and net or gross collections. Occasionally, other performance variables – patient satisfaction, utilization, quality improvement measures – are added to reflect patient satisfaction. As a physician, it's important for you to analyze which of the incentive variables are beyond your control (i.e. net collections).
Understanding your employment contract and the benefits it includes also is pertinent because it plays a key role in determining the value of an offer. Physician benefits may include health, dental, vision and malpractice insurance; sick leave and vacation time; retirement and disability plans; professional membership duties and reimbursement for continuing medical education (CME); student loan repayment; and a signing bonus.
maxRVU: The Go-to Patient Encounter Platform for Residents
Three-fourths of the physicians who took part in our Healthcare Professional Survey respondent that they would have preferred more training on the business of medicine during their residency. Our maxRVU Charge Capture solution helps physicians track patient encounters at point-of-care and supports residents by helping them learn proper coding techniques that correspond to their specialty. It's also a practical tool for better understanding CPT codes and tracking RVUs associated with them to estimate probable reimbursement levels.
Download our Business of Medicine webinar for more information on this topic. Or, start your free trial of maxRVU to start practicing on the go-to residency patient encounter platform.