Save Time on Patient Data Entry
Submit patient charges to billers in real time
Research ICD/CPT Codes Easily and On The Go
Enhance Communications with secure messaging
Seamlessly interface with your EHR and Practice Management System
Track Your Goals with Analytics & Reports
Administer Your Group Easily with our Web Portal
Additional and Customizable Features that Save You Time
Pricing Plans
Did you know that text messages might not be HIPAA compliant?
Our HIPAA compliant server protects every message sent within our messaging feature of maxRVU.
Easily send photos of x-rays, patient charts, or screenshots of codes used.
Billers can contact you directly for questions about a recent encounter
Medical Assistants can inquire about your rounding schedule for the day.
Quickly inquire about the group lunch that was being provided just in case you don't make it in time. If you're lucky, one of your colleagues will save you a plate because we all love a free lunch.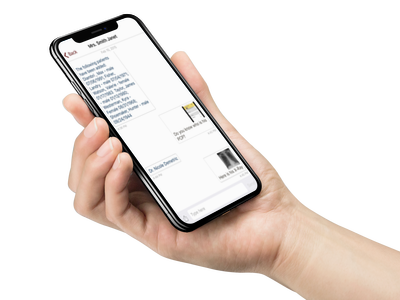 Health Level Seven, also known as HL7
Health Level Seven, also known as HL7, is the standard for interfaces between health care software and other technologies. maxRVU Charge Capture also uses HL7, allowing us to integrate fully with whichever platform you choose. Call us for a seamless interface from your facility EHR to your Billing system.
In the medical industry, patient privacy is a top concern.
HIPAA compliance isn't only necessary; it's 100% mandatory. maxRVU is built to ensure that patient encounters are easily tracked through a mobile application and prides itself on the security measures taken to meet HIPAA compliance. You can breathe easy knowing that your patient's privacy is well cared for.
Here's the list of how we achieve the utmost secure standards to safeguard your data.
1. maxRVU uses encryption for all data transmissions.
2. Data at rest is encrypted.
3. maxRVU maintains redundant encrypted copies of all data at multiple locations.
4. maxRVU data is controlled strictly by permission-based architecture and only authorized, authenticated personnel may access the data they have rights to.