Promoting Charge Capture at the Point of Care
Did you know approximately 86 percent of mistakes made in the healthcare industry are administrative? And administrative gaffes account for up to half of all medical errors in primary care?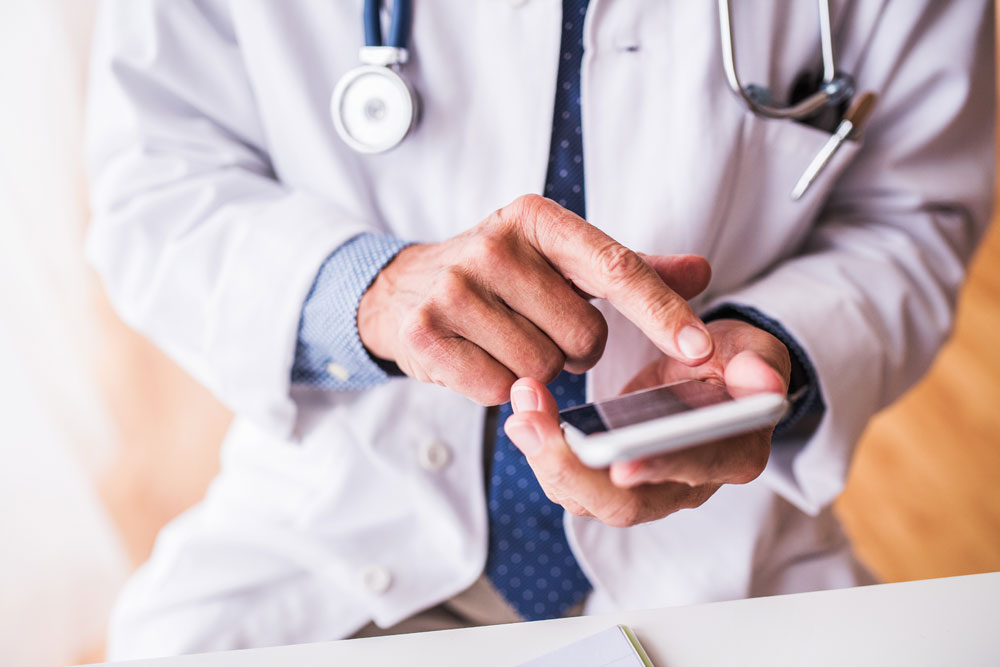 Fortunately, the emergence of a myriad of technologies has decreased this number. One such solution is electronic charge capture. The transition from paper-based to electronic charge capture for many physician practices and other healthcare providers has resulted in savings of time and money in addition to reduced human and administrative errors.
Charge capture is the
process
of translating services and physician time into billable charges. It also can be
defined
as the recording or capture of information for use in medical claim documentation, posting and reconciliation of charges for services rendered. It's a central function to revenue integrity, which the
Healthcare Financial Management Association
(HFMA) describes as a focus on reducing the risk of noncompliance, optimizing payment and minimizing the expense of fixing problems with claim edits downstream.
Accurate charge capture is essential for the submission of clean claims and cannot be achieved without clear and detailed physician documentation. Obstacles to optimized charge capture – missing charges, coding errors, charge lag, integration issues – can result in delayed payments and missed reimbursement, prompting negative ramifications to a provider's revenue cycle.
Missing Revenue from Missed Charges
Some healthcare providers resist implementing and utilizing new technologies, even if there is a proven return on investment (ROI). They simply don't want to take the time to learn a new system or perform a task someone else on their staff could handle.
However, gross charges denied by payers have increased to 15-20 percent of the nominal value of all claims submitted, meaning providers are missing out on thousands of dollars in revenue. Inefficient charge capture can also result in back-end rework, increased days in accounts receivable, incorrect data for decision support, inaccurate billing, penalties, decreased patient satisfaction, increased risk of external payer audits, under- and over-coding and inability to meet quality measures.
According to HFMA, as much as one percent of net charges are lost due to charge integrity leakage, which consists of errors such as charges billed for services differing from documentation, incompatible or contradictory charges between hospital and professional claims and services that were never charged. Loss of charges is especially prevalent in the area of inpatient services.
A Wide Array of Advantages
By utilizing electronic charge capture, healthcare providers and revenue cycle management companies can realize a multitude of benefits, from improved patient satisfaction and enhanced profitability to reduced errors and claim denials. Other advantages include:
Full and prompt payments from payers
Enhanced business performance
Improved capabilities for tracking quality measures
Reduced days in accounts receivable
Elimination of illegibility errors during data entry
Easy and quick access to performance metrics
Improved back-end revenue cycle processes
Reduced lag in patient billing
Elimination of late or missing charges
Reduced risk of CMS/OIG billing audits
Mobile charge capture achieves these benefits at the point-of-care. Clinicians are able to capture charges in real-time for services they provide, no matter their location, time of day, or __. The capability to enter charges immediately following a patient encounter eliminates the need to attempt recalling appointment details hours later. This, in turn, increases physician satisfaction, especially in a profession where almost half the work day is spent on administrative work and only 27 percent on direct clinical care.
When clinicians send their charge data electronically to their billing office, back-office employees can access completed charges with ICD-10 coding in real-time. Another benefit for these support employees is time savings – removing the requirement to perform numerous tasks associated with paper-based charge capture and billing –, enabling them to focus on other core practice objectives and initiatives.
When using any mobile charge capture solution, it's important for providers to employ the following best practices:
Develop and maintain detailed policies and procedures.
Monitor key performance metrics.
Ensure staff members are properly trained.
Review lag times and compare to industry benchmarks.
Use an outside vendor to identify data trends and gaps.

Promote coordination

between clinicians, revenue generating departments, compliance staff and billers.
Utilize comprehensive reporting tools.
Ensure the solution is tailored to physician workflow.
A Proven Solution
maxRVU Charge Capture offers effortless patient billing at the point-of-care, reducing the billing cycle by up to 85 percent. Start your free trial of maxRVU to see begin automating data entry for charge capture on-the-go.